It's a Muskoka tradition for Americans to travel north and enjoy our breathtaking Ontario scenery over the summer. Having friends from six (6) different states rent cottages on the same lake might be something a little extra special. Naturally, it was for an extra-special celebration as they celebrated a bachelor and bachelorette party, or as we like to call it, a DIY stag & doe!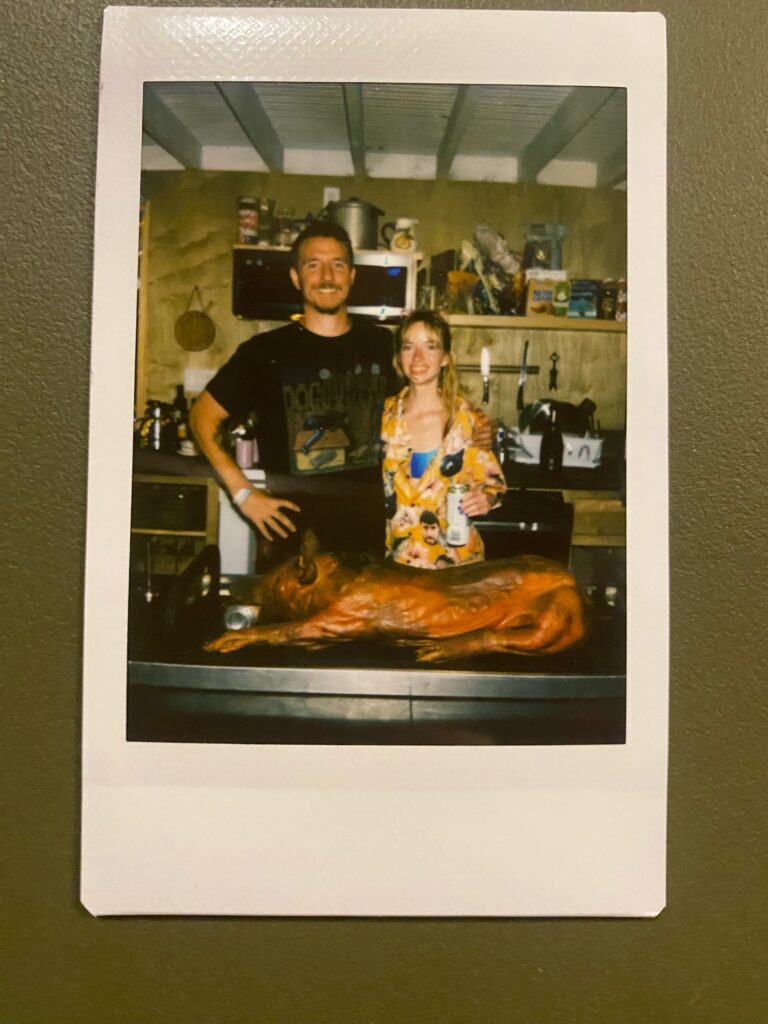 We were delighted to be included in the celebration with a Shaws DIY pig roast. Mallorie let us know how she found us: 
Our congratulations to the happy couple and our thanks to Mallorie for finding us, telling us about their DIY experience, and sharing these great pictures! Enjoy the rest of your summer and we hope to see you again next year.  Maybe a Muskoka wedding?