Avery had such fond memories from her dad Craig's "end of summer" pig roasts, it was exactly the feeling she wanted to create when she and her fiancé Nathan got married. 
With the decision made to hold the wedding at Nathan's parents house in Owen Sound, Avery started searching for a DIY provider in the area. When she couldn't find a DIY charcoal option, she reached out to Tom and Terri-Lynn.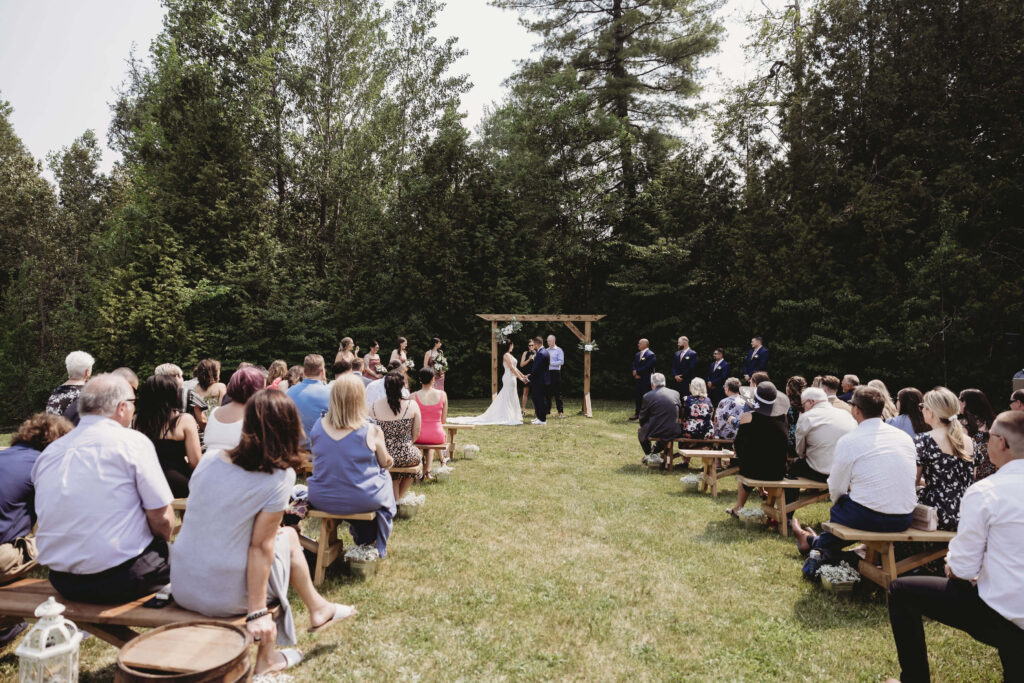 A look at Shaws website and Avery learned she could add salads to her order. Without debate, she added potato salad, coleslaw, and pasta salad. While not technically "catered", Avery saw the pre-made salads as a lifesaver for her DIY wedding. 
Forever and Always Simcoe did a lovely job capturing the fun and intimate atmosphere at Avery and Nathan's wedding.  Avery tells us it was so relaxed, full of laughter, dancing and good food.  Typical of a pig roast.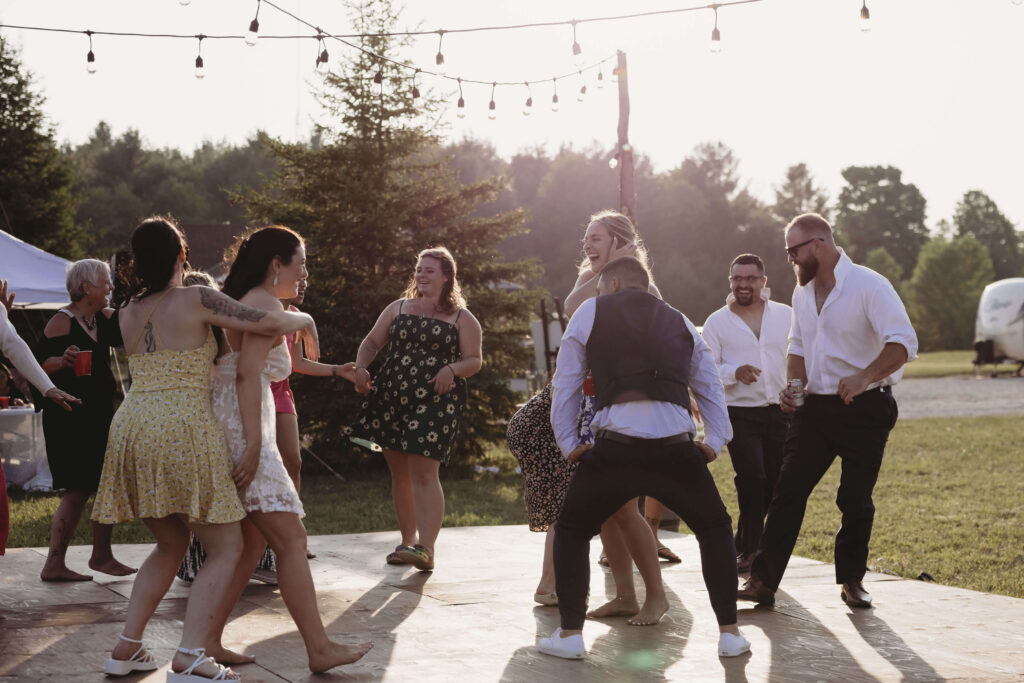 We are thrilled the pig roast worked out for Avery and Nathan, and we wish them much happiness together.  We also thank Avery for her kind words and for sharing her experience with us.  Thanks Avery! 
If you are interested in a DIY pig roast, please give us a call at (705) 327-3311. We would be more than happy to help you out. If you would prefer we do all the work, we'd be happy to provide a fully catered event. You can find more information about fully catered Corporate or Social events on our website: https://www.shawscatering.com.