Terri Lynn and Tom have been catering weddings for over thirty (30) years. Every wedding they have attended has been uniquely heartwarming and they are genuinely touched to be allowed to be part of such an important occasion in a couple's life. But nothing compares to sharing in your daughter's joy as she marries her long-time partner. This July we had the incredible honour of hosting a Shaw wedding on the family farm when Beth and April got married.  
This wedding was momentus. The first Shaw wedding on the property in 165 years, and arguably the HAPPIEST wedding we have ever been a part of. With our experience, that's quite a claim.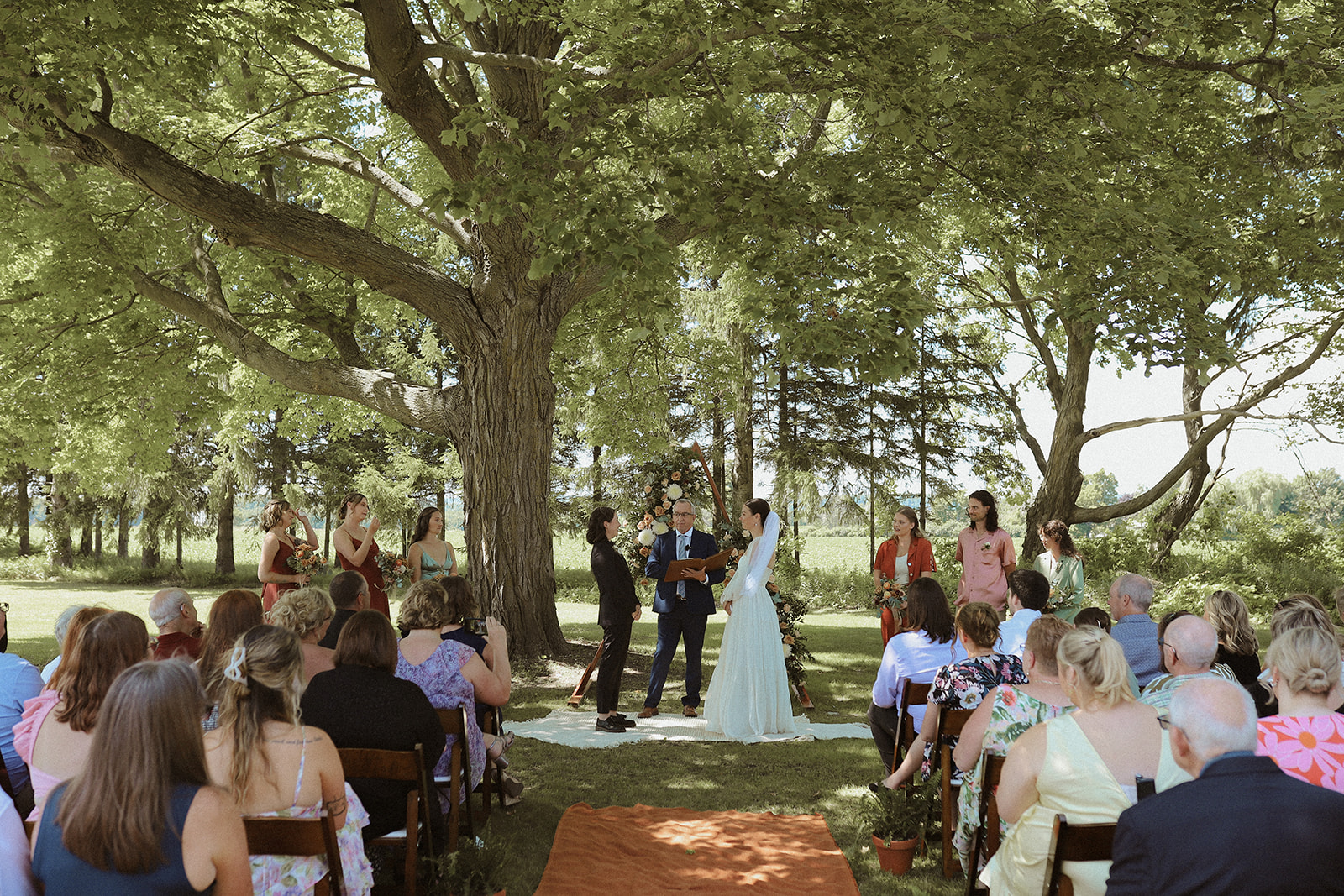 It was a perfect July day for a farm wedding – sunny with deep blue skies, hot but not humid, and a gentle breeze blowing in across the fields. Friends and family pitched in at every step to help Beth and April create a the perfect intimate, country wedding. 
The couple met over seven years ago in University and have spent the last few years teaching at a First Nation's community hours north of Thunder Bay. There is no limit to the generosity and kindness of this couple, and on their special day they were enveloped by love, laughter, and friendship. 
Beth and April exchanged vows under the shade of a mature maple tree near the site of the old family homestead. Flowers from Florillia completely personalized the day with a soft, warm and welcome feeling. 
A small barn, one of the oldest structures on the property, featured as the bar and injected a healthy dose of family history to this special day. The adjacent reception tent was stunning, thanks to our friends and longtime collaborators at Special Occasions Tent Rentals Inc. Decorated with white linens, rustic runners, fine flowers and garlands, it presented an idyllic setting for an outdoor wedding.  Photographs by Charlotte Van Amelsvoort captured the day perfectly. 
Guests were treated to a dinner of prime rib of beef au jus, maple bbq chicken or vegan chicken, caesar salad, california salad, caprese salad, roasted baby potatoes, mixed grilled vegetables, and, everybody's favourite, mac and cheese.  Dessert included a vanilla strawberry burst wedding cake, assorted cupcakes and make-your-own maple banana splits. That's an ultimate Shaws Catering menu!  
After a hot day preparing and serving this incredible meal, our Shaws Catering team delighted guests by taking a well deserved plunge in the pool.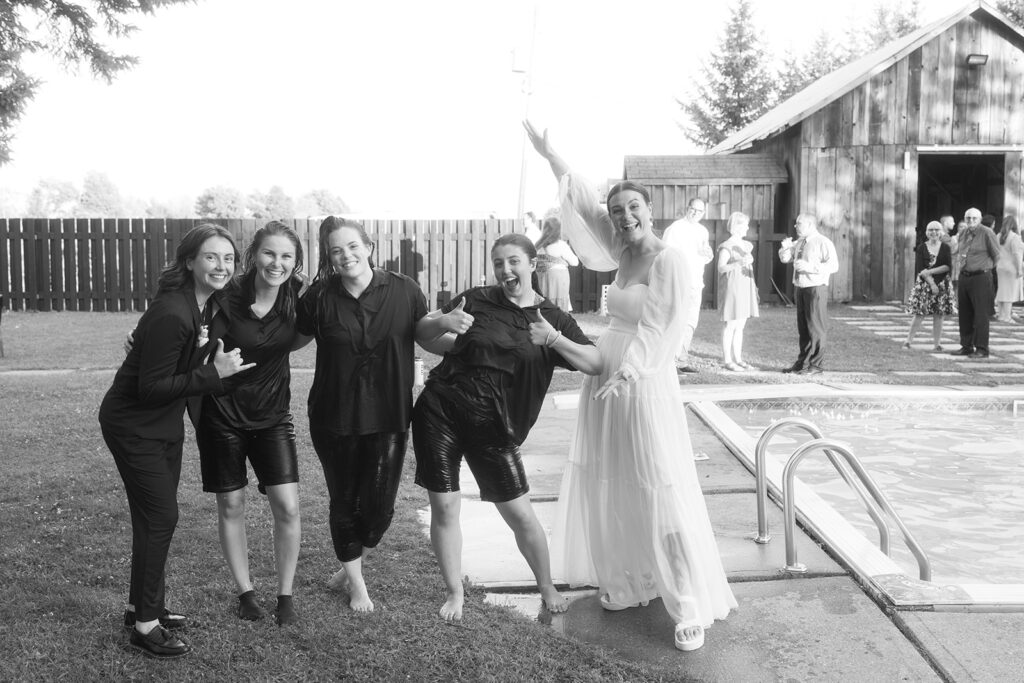 After dinner, friends and family enjoyed time mingling. Before long, everyone was on the dance floor. Terri Lynn and her crew gave an outstanding clogging demonstration and the party went on for hours. Our friends at Adovo Pizza Catering made sure nobody went hungry with late-night custom wood fired pizza. 
It is hard to describe the happiness that flavoured every single minute of this wedding.  We are so proud of and delighted for Beth and April. We wish them many, many happy years together.