Even before they had time to enjoy a day off, Terri-Lynn and Tom spent time reflecting on the most recent maple season. By all accounts, the 2023 maple season was beyond expectations, particularly following a few less-than enjoyable years. After a lifetime in the business, that's a rare and happy accomplishment. 
Breaking Records and Making Headlines
Our record-breaking early start has been the story of the season.  With sap running on February 15th, it was the earliest start in our 119 year history. Once it started, the sap flowed at a fairly consistent pace right through to April. We made a large volume of high quality syrup over the season,  In the past 10 maple seasons, only 3 have produced as much syrup.  As always, we were thrilled that the local press shared in our excitement and gave us their attention. 
While it was a relief to be able to produce so much syrup, the volume of syrup wasn't what made the season so exceptional. It was the opportunity to welcome a higher than average number of our customers. 
Shaws sugar camp and pancake house are open EVERY day from Family Day Weekend to Easter Monday.  We are used to rushes and lulls as customers come and go. But this year, was different.  Terri-Lynn describes it as:  
Tom describes how special it was for Shaws to welcome all those customers.
Making sure that our customers have a fun, comfortable, and informative visit at Shaws has always been one of our top priorities. Seeing so many happy customers was incredibly rewarding. 
Celebrating the Maple Industry
Understandably, the unusually warm snap in February that kick-started the 2023 maple season raised some eyebrows and highlighted concerns about the impact of global warming. It also drew attention to the sustainable contribution that the maple industry provides. Our oldest trees produce the most sap and they are better at absorbing carbon from the atmosphere. That's a win-win in our opinion. 
It was particularly enjoyable to celebrate a greater awareness of the ecological advantages of the maple industry in the same year that we recognized the many contributions that our predecessors, notably Ron and Ruthanne Shaw and Amos Baker, made to the creation of the Canadian maple syrup industry. More than 50 years ago, this mighty group of farmers worked tirelessly to secure government support, industry standards, cooperation among producers and cross-border synergy so that a flailing maple industry could thrive. We owe so much to their vision and hard work and we have celebrated their stories all season long.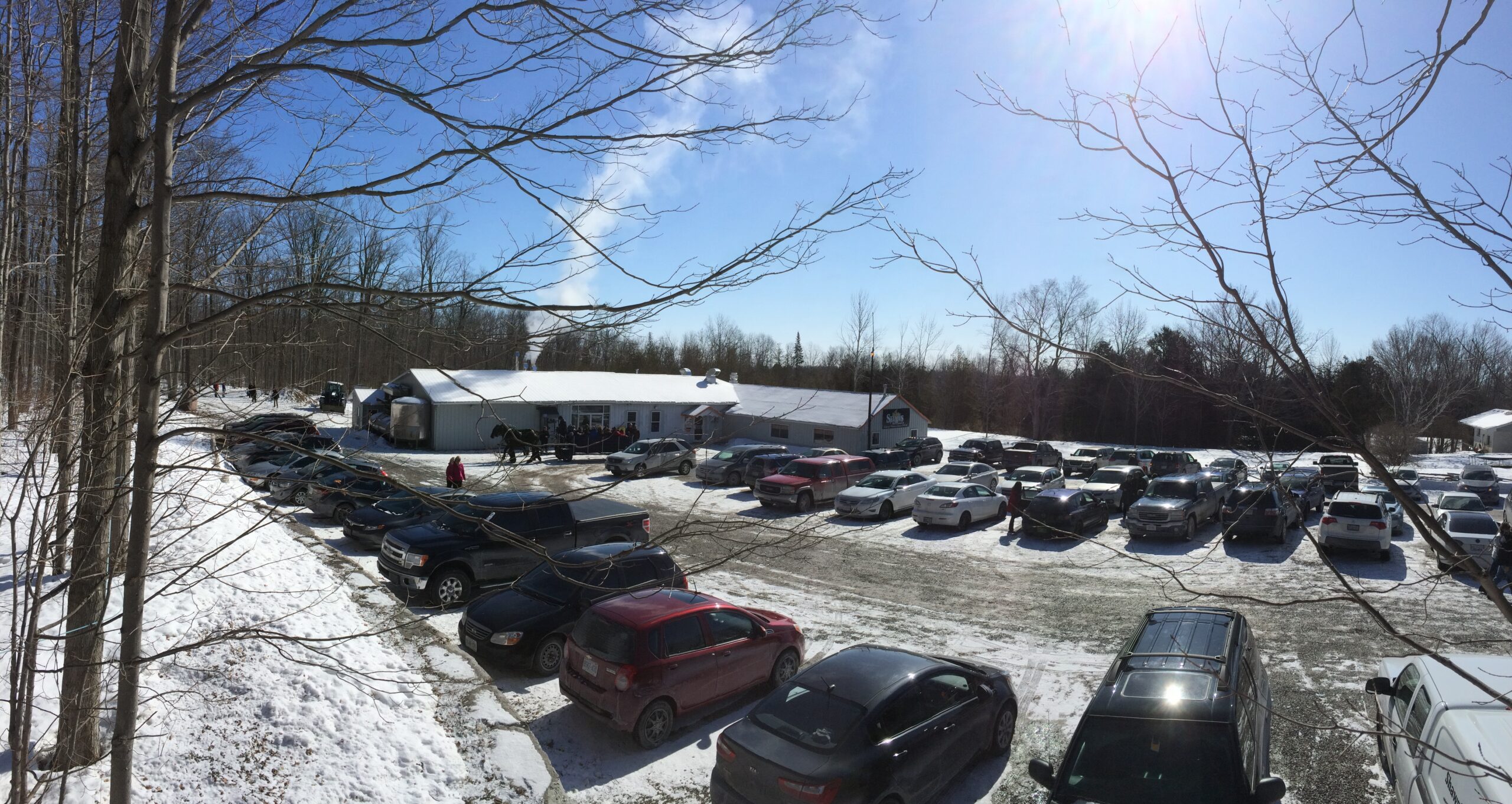 Tom talks to Orillia Matters about how Shaws is celebrating the family's past contributions and strengthening Shaws legacy on Maple Weekend.
Read More »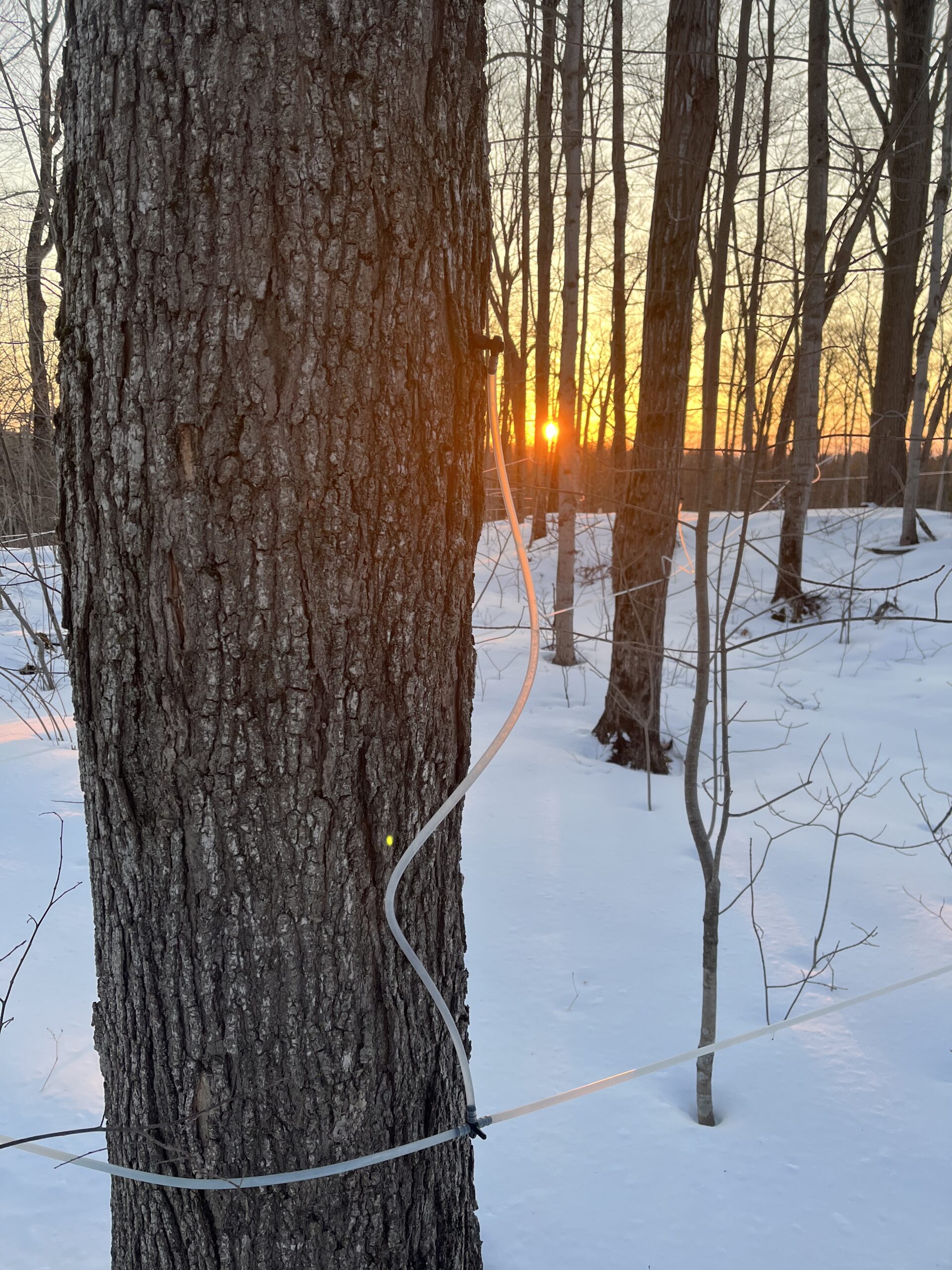 With such a productive and record-breaking early start, we are hoping for a strong finish to the 2023 maple season.
Read More »
With maple season complete, we now shift our attention to summer and Shaws Catering. Already, we have reason to believe this summer is also going to be exceptional. Requests for weddings and corporate events have been coming in all winter and our calendar is filling quickly. It will be hard to beat the summer of 2022 but our team is more than ready to try. Just like during maple season, we love to see happy customers marking a major life event or corporate milestone with one of our custom bbq buffets. 
We are also really excited by the above-average demand for our Do-It-Yourself Pig Roasts. As Canada's largest provider of DIY Pig Roasts, we are delighted to see a growing number of people with the confidence to host an event themselves. It's a simple way to have a great time while impressing friends and family. We are always a phone call away and, best of all, you don't have to clean up the grill. We give every grill a thorough deep clean before it goes out. 
A heartfelt thank you to everyone who made the 2023 maple season such a wonderful experience:  our dedicated and hard working team, our wonderful customers, and our family, both past and present.